MARATHON — The Monroe County Sheriff's Office, the Florida Fish and Wildlife Conservation Commission and the U.S. Coast Guard plan to step up enforcement in a Marathon harbor that has had an increasing number of crimes occur in recent months.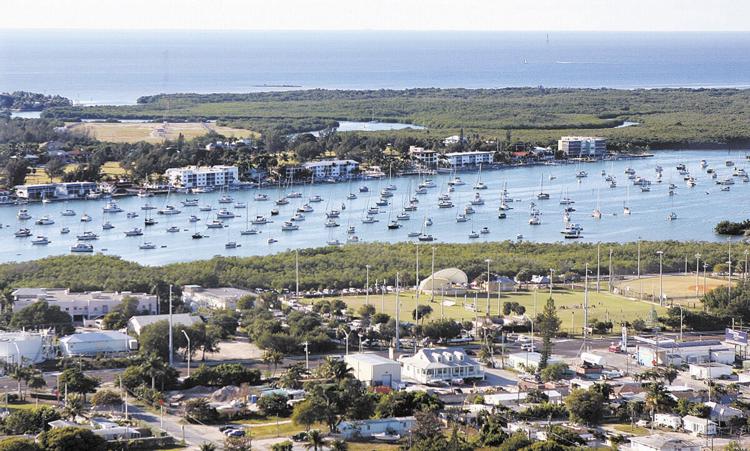 In July, Boot Key Harbor was the scene of a fatal shooting and there have been other more minor offenses to occur at the harbor that is home to dozens of live-aboard boaters.
Monroe County Sheriff Rick Ramsay announced Monday that the sheriff's office — working closely with the Florida Fish and Wildlife Conservation Commission and the U.S. Coast Guard — has begun an operation in Boot Key Harbor aimed at improving safety and sanitation as well as enforcement of the laws relative to public safety.
Residents and live-aboards of Boot Key Harbor will notice a dramatic increase in law enforcement on the water by all three agencies as deputies, officers and Coast Guards members establish a constant law enforcement presence there and in the immediate area, sheriff's spokesman Adam Linhardt said.
Deputies, FWC officers and the Coast Guard will be looking for derelict vessels, safety violations, illegal sanitation discharges as well as any illegal activity, including but not limited to, littering and drug sales, Linhardt said.
The sheriff's office and its partners will be looking for compliance, but those who do not resolve any issues could face fines or arrest.
"I know that many live-aboards in this community are good people who are following the rules and the law," Ramsay said. "Nonetheless, the residents of Monroe County and the sheriff's office will not tolerate overt lawlessness on or off the water. I want to thank those mariners who do follow the law. I appreciate their partnerships just as much as those of other law enforcement agencies such as the FWC and U.S. Coast Guard."
The operation is expected to continue into November, Linhardt said.