You remember the lyrics from the Beach Boys song:
"Wouldn't it be nice if we were older?
"Then we wouldn't have to wait so long
"And wouldn't it be nice to live together
"In the kind of world where we belong?"
Back in 1966 that resonated with teenagers. And the popular singing group — Brian Wilson, his brothers Carl and Dennis, cousin Mike Love and friend Al Jardin — created the image of a nirvana called California.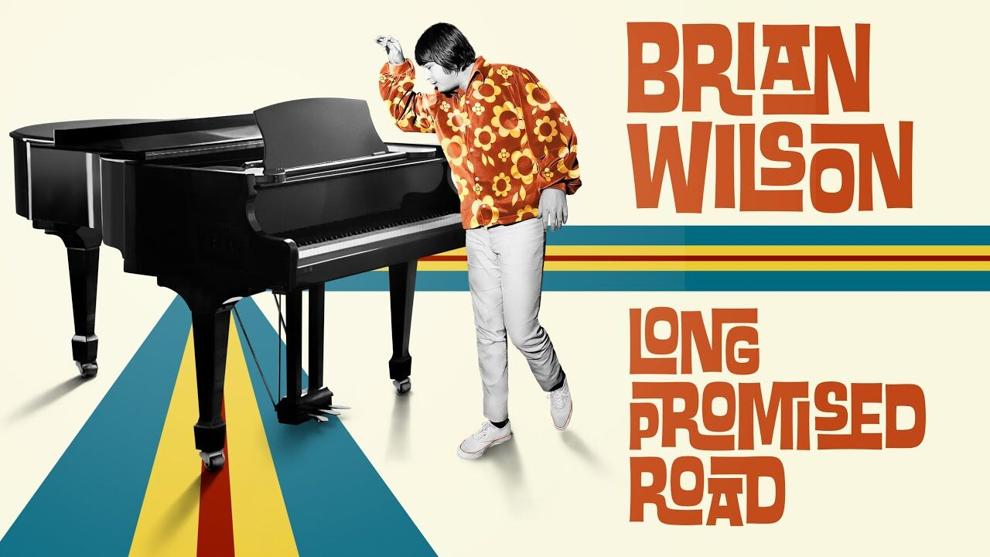 But songwriter-producer Brian Wilson had difficulty finding "the kind of world where we belong." Although an acclaimed musical genius ("He had an orchestra in his head, not just a band"), he was "troubled, trying to escape something." From an early age, he heard frightening voices inside his head — diagnosed as a schizoaffective disorder.
He became addicted to alcohol and cocaine. For years, he was under the control of a controversial psychologist named Eugene Landry. Today, he is a large, shambling, gentle giant who becomes "scared" too easily.
Yet, he still makes music, touring more than 100 days a year.
When filmmaker Brent Wilson (no relation) decided to make a documentary about the de facto leader of the Beach Boys, he was faced with this easily frightened icon. He solved that challenge by inducing Rolling Stone editor Jason Fine to "interview" Brian Wilson. The two had known each other for years and had a comfort together — sort of like an "Of Mice and Men" relationship.
Throughout the one-hour 33-minute film, Jason and Brian drove around familiar streets and listened to some music, chatting whenever Brian felt like talking. The car was rigged with camera and sound, with director Brent Wilson following along behind them to monitor the filming.
This tour (to Paradise Cove, to the location of Brian's childhood home) is interspersed with historical footage, Brian performing at the Hollywood Bowl, and comments by such musicians as Sir Elton John, Bruce Springsteen, Nick Jonas, Linda Perry and others.
The result is a blending of concert video, profile and personal interview — a documentary that will remind you of Brian Wilson's genius and share his frailties. You will come away with a new appreciation. And humming such classics as "Good Vibrations" and "I Get Around."
"Brian Wilson: Long Promised Road" will be hitting select screens in theaters around the country.
Director-producer Brent Wilson is known for his music videos (Britney Spears, Backstreet Boys, N'SYNC) and concert films for rock 'n' roll hall of famers, TV specials (like Bon Jovi, Chris Isaak), TV series ("American Idol," "Osbournes Reloaded") and docs about doo-wop music.
"Brian Wilson: Long Promised Road" has been called Brent's "most personal documentary to date." But it's also Brian Wilson's most personal documentary to date. It helps you understand the lyrics to "In My Room."