Having never been a world traveler, I was more than a little nervous the first time David Sloan and I went to Cuba. Come to think about it, I can't even remember how we found the dumpy Capri Hotel in the Vedado section of Havana, but we did. We never slept there, but we did check in on a hot, June afternoon in 1999. Without going into the gory details, let's just say the room wasn't worth the $10 "add-on" fee that came with the strange flight/hotel package we had ordered.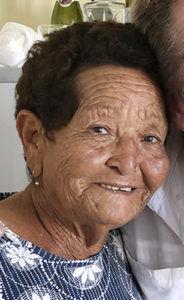 Shortly after fleeing the Capri, we found the Hotel St. John a few blocks away and it was, it was, better. And it was on this first trip I first learned about the whole "Casa Particular" thing, which simply translates into "private house." It's funny, because if you think about it, this was AirBnb way before the billion-dollar, worldwide business.
Anyway, since I always travel with entirely too much camera gear, one of my more famous, albeit pig-headed, quotes was "I will never stay in a house like that. Why? Well, surely as soon as I fall asleep, the homeowner will come creeping into my room and rip me off." That was the quote, verbatim.
Well, just like another of my classic lines from my last semester at photography school, I was just a shade off the mark. With graduation in sight in 1996, I was unimpressed with this whole "digital photography" thing everyone was talking about and could not have cared less. But I was infuriated when our instructors told us that with the advent of digital, every current student now had to take a Photoshop class. Here comes the quote. OK, I guess I'll take the course because I have to, but let me tell you, with all due respect, I will never use Photoshop." Whoops! So yeah, I've been known to be wrong.
Moving on. After a few years of staying in faceless hotels, many of which offering spartan accommodations and serving downright ghastly meals, I made the jump to private houses and have never looked back. The point I make to those that travel to Cuba with me is that your time is much more wisely-spent and your belongings are far safer in a private house.
Over the years, I have met so many amazing people this way. Case in point is "Miss Beba." In February of 2019, my usual spot at the Bay of Pigs was booked, so I kept looking. It didn't take long to find this modest-looking home, located just down the lane in the same neighborhood. But it wasn't the photos that hooked me, it was the dozens of positive reviews about the place. When my group and I arrived, I was wondering just how great this place could be. Well, it took all of about five minutes to realize I had just found another wonderful family and their clean and comfortable home.
To this day, I don't know her real name, but Beba is a firecracker of a Cuban lady, with a quick and wry wit. To be honest, I can't understand everything she says, but she's the boss and runs a tight, yet friendly ship. Thankfully, her daughter, Sylvia, lives there too and her English is great, though she would disagree. Born in 1939 in Santa Clara province, Beba is, more or less, a bit of a fixer in her little corner of the world. Before the revolution, she supported her family working as a housekeeper in Havana, then moved to the small fishing village of Caleton at the Bay of Pigs in 1966, working at the Zapata Fishing Cooperative and with the Zapata Forestry Reserve in the province of Matanzas. Beba is the kind of person who looks out for everyone in this seaside community, helping others in need of food or medicine; it just seems to be in her DNA.
One thing is certain, there's no way I'd have discovered all I have down there without the friendship and help I've received from this warm and loving Cuban family. Beyond the hidden locations and introductions to interesting people, it's learning the history of the region from an open and honest source. Surely there are exceptions, but these are things you won't easily find staying at a hotel and they won't wash your precious, white, Columbia fishing shirts for free, either.