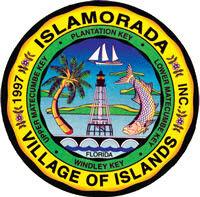 ISLAMORADA — With virtually no public input or opposition, the Islamorada Village Council approved a 3.0 millage rate, or $300 per $100,000 of taxable property value, in its second and final budget hearing for fiscal year 2021-22.
The rate is a 5.3% increase over the rollback rate of 2.849 mills, which is the rate that would generate the same amount of taxes as the current fiscal year due to rising property values.
"I just want to mention the fact that if we keep the millage at the same number (the initially proposed rate of 3.015 mills), that we'll raise the money that we're very much in need as far as 2023. You're going to hear about 2023 for the next year I suspect because that's where I am," Councilman Henry Rosenthal said in reference to the projected buildout year when new building permits can no longer be issued.
"I think if we left it where it is, it results in about $70,000 (more). So that's not a major major number. I just think it's incumbent of me to make that. I will leave it up to the rest of the council."
From staff's perspective, the 3.0 millage rate covers the proposed staffing and budget plan.
"I feel very confident of our financial health. I think our ship is sound, that we're well positioned for the future and that we're going to have a great year," Village Manager Greg Oravec said. "The difference between the 3.0 and the 3.015 millage rate is about $63,000, in round numbers less than $70,000. It's not a huge swing. We could make that up in savings and expenditures throughout the year."
Rosenthal said he is trying to bring attention to future takings claims and foster discussions about setting aside enough money to pay such claims.
"This time next year, we can have a different conversation," Councilman Mark Gregg said. "Most homes spend more a year on potato chips than they do on the tax increase we are voting on tonight."
Rosenthal, however, continued to underscore the importance of preparing for buildout.
"We have to take every opportunity not to put it on the back of the taxpayers," he said. "I'm going to mention 2023, because that's what I'm going to mention. It's either that, or we're going to be doing bake sales in 2023 and I don't want to do that. I just want to open it up for discussion, that's all I'm doing."
A lowered millage rate does not necessarily mean lower taxes since overall property values are rising.
"The 3.0 millage rate is less than the adopted millage rate of the three previous years (2018, 2019 and 2020), but this does not necessarily mean that ad valorem taxes have gone down because taxable values have increased," Village Finance Director Maria Bassett said.
The council approved the 3.0 millage rate unanimously. Subsequently, the council also approved unanimously the $72.6 million budget, which includes the general fund, special revenue, capital projects, debt service, enterprise funds and reserves.
The council also voted unanimously to postpone the next regular meeting until 5:30 p.m. Thursday, Sept. 30.