Born out its recent experience as a host of the 2021 Sundance International Film Festival, the Tropic Cinema saw the opportunity to explore and appreciate the film culture and history of Key West's neighbor, only 90 miles away.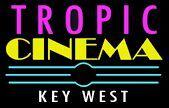 As a result, Tropic Cinema will host "Cuban Voices," a celebration of Cuban cinema, arts and culture Thursday through Sunday, Nov. 18-21.
"Cuban Voices" kicks off with a free outdoor screening of Wim Wenders's classic documentary, "The Buena Vista Social Club" in front of the Tropic Cinema, 416 Eaton St. Participants should bring a chair and plan to sit back and enjoy the classic film on its 25th anniversary.
At 3 p.m. on Friday and Saturday, Nov. 19-20, the Tropic will feature presentations of two Cuban films, "Sergio & Sergei" with the film's director Ernesto Daranas and cinematographer Alejandro Menendez Vega. "The Last Rafter" will be screened with co-director and cinematographer Oscar Ernesto Ortega followed by question-and-answer session moderated by Derek DeBoer.
Friday and Saturday programs feature outdoor screenings at the Key West Lighthouse of two classics of Cuban cinema, "Soy Cuba" (1964) on Friday at 6:30 p.m. and "Death of a Bureaucrat" (1966) on Saturday at 6:30 p.m. preceded by a brief introduction by Daranas, Vega, Ortega and DeBoer.
The event will be concluded on Sunday with encore screenings at the Tropic's Carper Theater of "The Last Rafter" and "Seregio & Sergio."