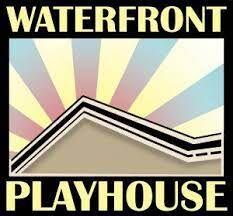 Waterfront On the Edge will continue the Waterfront Playhouse season with Arthur Crocker in "Every Brilliant Thing," playing Sunday and Monday, Nov. 28-29.
With poignant humor and joy, "Every Brilliant Thing" takes audiences on a journey (re)discovering all that life has to give.
"All Is Calm: The Christmas Truce of 1914," will open Wednesday, Dec. 8, and be performed through Saturday, Dec. 25.
This night of camaraderie, music, and peace is a true story, told in the words and songs of the men who lived it. It will feature Clayton Sallee, Joshua Lawson, Andrew Theede, Donovan Pavlicek, Daniel Bochlas, Tim Dahms, Dominic Paolillo, Mathias Maloff, Chris Homberg, Jim Speake and JT Thompson.
A hit musical based on Roald Dahl's novel, "Matilda the Musical" will play Wednesday, Jan. 12, through Saturday, Jan. 29. The play is the story of a precocious girl with the gift of telekinesis, who loves reading, overcomes obstacles caused by her family and school and helps her teacher to reclaim her life.
Samara MacDonald will star as Matilda and featured will be David Black, Jessica Miano Kruel, Carolyn Cooper, Donovan Pavlicek, Barbara Mundy, Ervin Tumm, HonahLeigh McConnel, Isabella Hunter, Ashlyn Pico, Sutton Sayer, Juliana Strunk, Zaylee Hayes, Sophia Harris, Dianna Holliman, Zyaire Allen, Tony Orlando Garcia, Phineas Haskell, Julien Gehin, Arthur Crocker, Michael Richman, James Harcup, Angelina Diaz, Mia Cawvey, Jillian Todd, and Heather May Sloan.
"Clue" will open Wednesday, Feb. 16. The comedy whodunit that will leave both cult-fans and newcomers in stitches as they try to figure out who did it, where, and with what.
Appearing will be Michael Aaglan, Susannah Wells, Ross Pipkin as Col. Mustard, Erin McKenna as Mrs. White, Matthias Maloff, Barbara Mundy, John McDonald, Carolyn Cooper, Jillian Todd and Zachary Francini.
"Clue" will run through Saturday, March 5.
The On The Edge series will present Tennessee Williams' "This Property is Condemned" featuring Kelci Grooms and Ervin Tumm for one performance on Sunday, March 13.
"Something Rotten" will open for a run from Tuesday, March 22 through Saturday, April 16. The Waterfront will welcome back Bruce Moore playing the role of Shakespeare.
The third installment of Trunk Material will play for one performance on Sunday, April 3. The revue will feature performers from the season performing songs they love.
David Mamet's valentine to acting, "A Life in the Theatre," will play Wednesday, May 4 through Saturday, May 21. This comedy follows two actors as they rehearse, perform and live a life in the theater.
On Sunday, May 8, a reading will be held of Ernest Hemingway's "The Fifth Column."
After pivoting this past season to performing live radio, the Waterfront will keep the tradition and partnership with 104.1FM by presenting a season full of classic radio plays.
For tickets, donations and memberships visit http://www.waterfrontplayhouse.org or call the box office, 305-294-5015 from 9 a.m. until noon. The Waterfront Playhouse is located at 407 Wall St.