Welcome back, to the same teams we have always cheered about ... welcome back, to the sports we watch to take away the doubt … welcome back, it's great to have it all back around.
And back in a historical way, as for the first time the MLB (including the Marlins opening the first seven-game set since 1967 against the Phillies), the NBA and NHL (both in the playoffs with the Heat and Lightning making a push for the finals) and the NFL (opening up with the Super Bowl champion Chiefs thumping the Texans), along with MLS and WNBA, all played on the same night in games that counted.
If that was not enough, sprinkle in the U.S. Open semifinal tennis matches, a NASCAR Gander Cup Trucks race, the Tour de France, PGA and LGPA, as well as the University of Miami kicking off its football season with a victory, and in a matter of a month — much like the ever -changing coronavirus pandemic — the sports scene has gone from near drought-like conditions to sensory overload.
It will not be as overwhelming at the high school level, since the spring sport seasons that were canceled in March will only have the "what-ifs" to wonder about as they will not revisit their schedules like the NBA and NHL were able to accomplish.
Instead, the Monroe County teams are now focused on the 2020-21 campaigns, which returned to full team practices this week. In fact, on Thursday afternoon, the Tommy Roberts/Rex Weech field complex was full of action with the baseball continuing its workouts, cheerleading tryouts, cross country meeting its new coach Paul Valero, all of which were sharing field space with the football squad.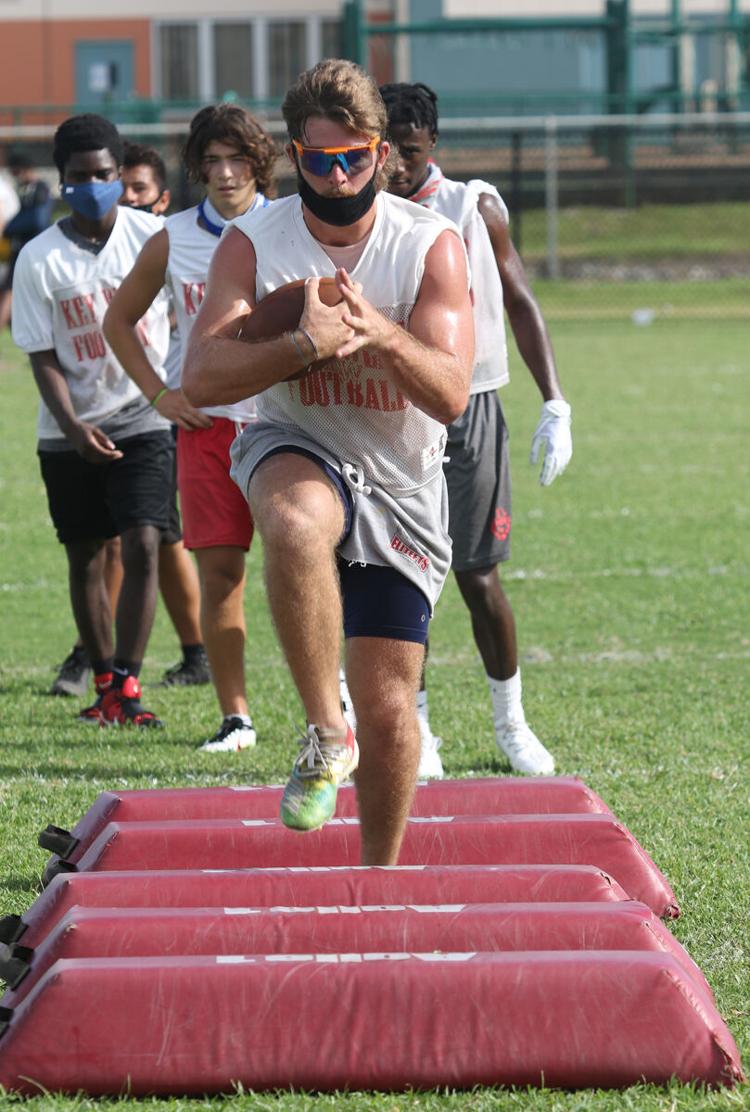 The cross country, golf and swim teams will be the first to return to game action, followed by volleyball on the week of Sept. 21 and then the county football teams, which have spent its first week out of pads, kicking off the season on Oct. 2 with Key West at Westminster Academy, along with the Coral Shores and Marathon squads opening against each other on the Middle Keys campus.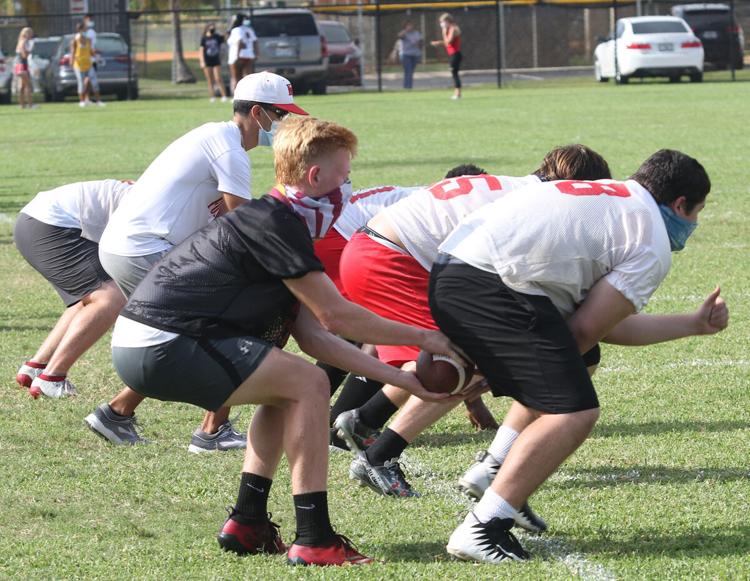 Welcome back … welcome back .. welcome back, oh, how you've been missed, now let's go make some history of our own.